The Fiduciary Advisor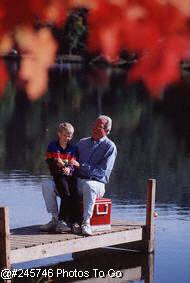 Michael Evans is a Fiduciary Advisor
As stated by the Center for Fiduciary Studies, an "investment fiduciary" is someone who manages the assets of another person and stands in a special relationship of trust, confidence and/or legal responsibility.
An advisor with fiduciary responsibilities is held to a higher ethical standard and should have the knowledge to provide sophisticated wealth management services and advice. The key message is: The investor's interests must always come first.
Are all advisors investment fiduciaries?
NO! The majority of people who fall into the category of financial advisors do not have any sort of fiduciary responsibility. They are also known as stockbrokers, insurance agents, or sales representatives. They may hold various licenses, but since they are not fiduciaries they are often more interested in selling insurance and investment products than managing your portfolio.
Most Registered Representatives of brokerage firms and insurance companies legally work for their employer, not the client. Their responsibility is to make sure an investment is suitable at the time of sale, and then have no further responsibility. What happens to an investment after-the-fact is your responsibility.
Check the background of this investment PROFESSIONAL